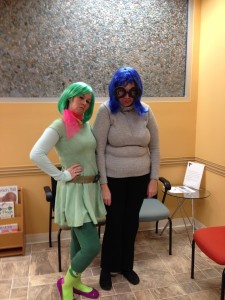 Happy fall to our Whole Child Center community!
We are going to be posting updates more frequently, so we encourage you to check back here monthly.
The best way to stay up to date regarding WCC happenings is to routinely visit our Facebook page (facebook.com/thewholechild) – Dr. Rosen often posts his articles from MindBodyGreen and Huffington Post here first.
We host many workshops at the Whole Child Center during evenings.  Nurse Karen coordinates these, and they vary from nutrition seminars to CPR classes.  These are always posted on our Facebook page.  We welcome your ideas for workshops, too, so please share with Karen when you're in.
When you're in the office, ask Beth, Emily or Kathleen about our healthy family recipe board.  Dr. Jeney curates a wide variety of often vegetarian and allergen-free options and we are always excited to share YOUR recipes, too, so send them our way.
 The Whole Child Center is almost 8 1/2 years old and we're due for a fresh coat of paint by year's end.  Rest assured, we'll use the least toxic option available, as we always have.  For more information on our eco-sustainable mission, click the "Our Office" tab on our web site.
Have a very happy and safe Halloween!